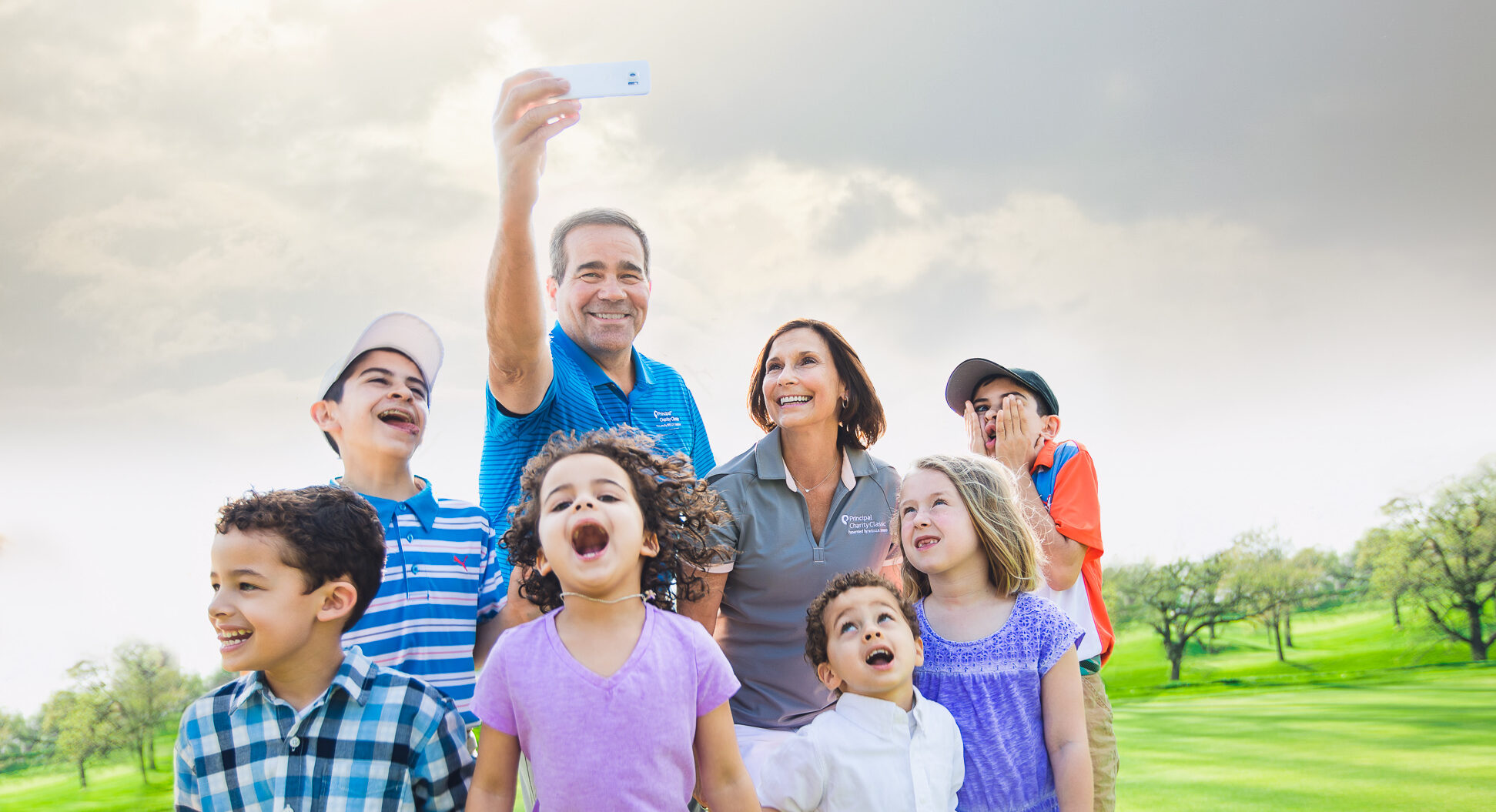 (DES MOINES, Iowa) — Principal Financial Group®  announced a five-year extension agreement with the Principal Charity Classic to continue its long-standing support for the annual PGA TOUR Champions tournament held at the Wakonda Club in Des Moines, Iowa. With the new five-year agreement, Principal will remain title sponsor in its efforts to raise money for Iowa Charities focused on supporting children in areas of education, health, financial security, and stability.
"We're thrilled to continue our partnership with the Principal Charity Classic, which has played a crucial role in the positive impact we've been able to have on children in Des Moines and surrounding areas," said Ken McCullum, board chair for the Principal Charity Classic. "The tournament draws more than 70,000 fans each year, and this year spectators can expect a strong field of PGA TOUR Champions players and new features to provide a more immersive fan experience."
Attendees of the event will experience new amenities this year, including a fan village and a dedicated kid zone where families can spend downtime with their children throughout the tournament. The new features are an effort to provide a more seamless experience for both golfers and non-golfers who attend the annual event.
Additionally, Principal Charity Classic revealed its 2022 Sustainability Report highlighting goals to create a more sustainable tournament in alignment with Principal, the City of Des Moines, and select United Nations Sustainable Development Goals.
These sustainability initiatives include energy and carbon reduction, waste management and reduction, food systems and security, and financial support for underrepresented groups. By 2024 the Principal Charity Classic aims to achieve a 40% waste diversion and commit to a zero-waste tournament by 2032.
"We're excited to extend our partnership with Principal for another five years and continue the positive work the Principal Charity Classic has afforded the Iowa community," said PGA TOUR Champions President Miller Brady. "The tournament's commitment to the new renovations and sustainability efforts to the course enables us to continue hosting the annual event and will be instrumental in making this Tour special for years to come. Those programs, along with Wakonda Club's planned renovations, help this tournament stand out for not only our players, but the fans and volunteers who support PGA TOUR Champions each year."
Since Principal became a title sponsor of the tournament in 2007, the event has raised over $45.6 million for Iowa children's charities. Last year, the Principal Charity Classic raised more than $8.2 million, surpassing the previous record of $7.3 million set in 2021. The money raised in the tournament provides funding to Tournament Charity Partners supporting local youth throughout the city of Des Moines and the Birdies for Charity program which assists close to 90 non-profits in the state of Iowa.
"The opportunity to be part of such an impactful event is an honor for us who play the game each year," said Jerry Kelly, 2022 Principal Charity Classic Champion. "The best part of it all is seeing the excitement of the kids, which inspires us to compete and bring our best game to the tournament. This is only possible because of the endless support we receive from the city of Des Moines, Principal, and the Wakonda Club."
Wakonda Club's sustainability initiatives
In addition to Principal Charity Classic's sustainability initiatives, the Wakonda Club will undergo renovations to its course to enhance safety, experience, and sustainability practices including: installation of a new irrigation system designed for water efficiency and conservation, as well as introducing a new strand of grass that is more drought-tolerant; planting 170 trees throughout the course to replace those which were unstable, lost in weather events or removed during course improvements; and creating more native areas to reduce the need for routine watering and maintenance.
"Sustainability and conservation are important to Wakonda Club members as well," said John Ruan IV, Wakonda Club Board president. "So as our superintendent and Greens Committee work on plans with the course architect and contractors, we try to incorporate safety and sustainability in every aspect of the renovation."
The 2023 Principal Charity Classic will take place May 31 – June 4 at the Wakonda Club. For more information, visit principalcharityclassic.com.
About the Principal Charity Classic
The Principal Charity Classic is an annual and award-winning PGA TOUR Champions event dedicated to investing in the future of Iowa kids. In 2022, the Principal Charity Classic raised a record $8.2 million for charity, bringing the tournament's giving total to more than $45.6 million since 2007. Tournament funds benefit organizations that provide a broad level of support to Iowa kids in the areas of education and culture, financial security and stability, and health and wellness.
For more information, visit principalcharityclassic.com, or connect with the tournament on social media:  Facebook facebook.com/principalcharityclassic, Twitter @PCCTourney, and Instagram @principalcharityclassic.